Thursday, March 23, 2006
DONE
The film sire, it is finished.
the pics are all odd sizes for some reason, click the really small ones for bigger versions.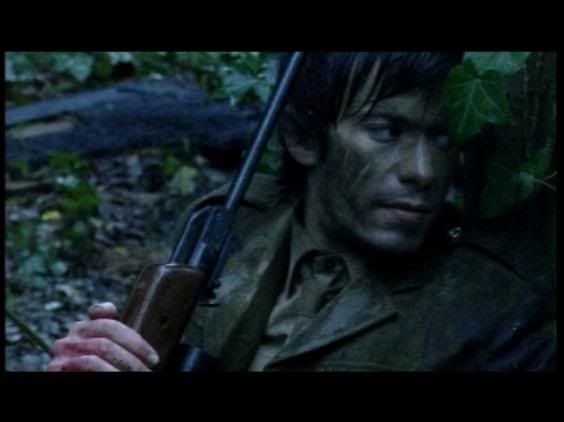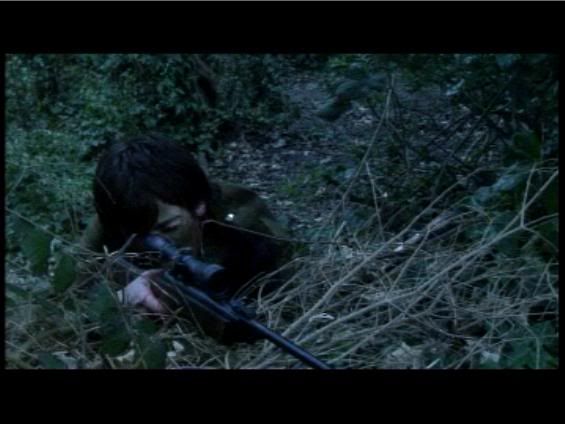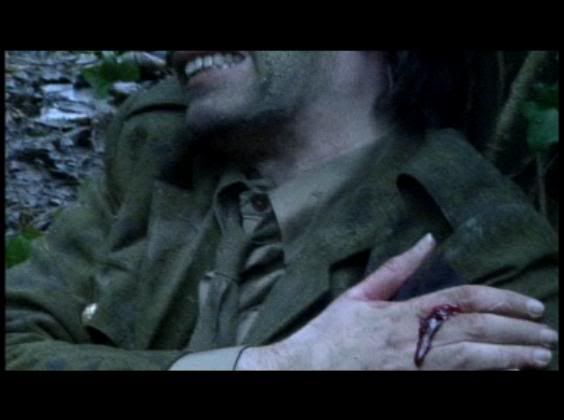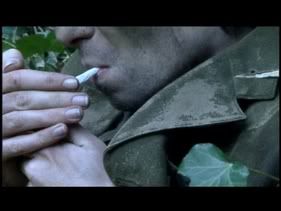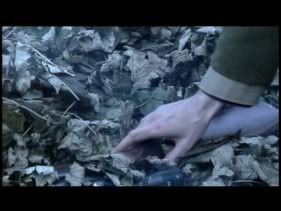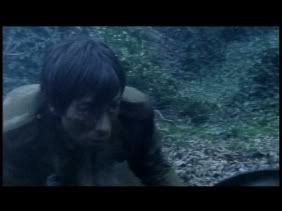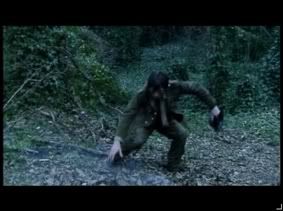 todays music: Nick Cave - Red Right Hand
# posted by The Prisoner | 4:20 PM |


Saturday, March 18, 2006
BONE TIRED
The Prisoner and a stream of conciousness post
"OPEN WIDE!!
YOUR EYES!!!
YOUR EYES YOU IDIOT!!!!
me and the cab driver both slept all the way to the airport"
thank God for Henry Rollins. The man who wakes up angry and cleans his teeth with contempt.
i don't even have the will to be annoyed by anything anymore, i either try to laugh it off or blank it. The world is fucked, and so am i. Maybe it's the other way round i can't seem to decide, quite without realising it i just quoted Therapy? a truly excellent band who new album i await with trepidation, but i digress...
i have decided not to care about anything that doesnt involve me or interest me. Nobody else gives a shit about anything important so why should i carry the worries of the world on my back? i am but one man, how i am supposed to change the world for the better? so fuck it.
I have discovered Blue Cheer in the last week, thank you Magic Discs! one of those record shops with more dogs than customers. Blue Cheer formed in the sixties, covered Summertime Blues and then dropped off the radar, they've been back for a few years now, noodling away unnoticed by anyone except a few ageing hippies, and me. The album i bought is them live in japan in 1999, heavy as fucking hell! and these guys wrote this stuff in the sixties!!! this band and the MC5 is where heavy metal began. Next stop Vincebus Eruptum, the album that allegedly inspired stoner rock.
tune in next time, when i will give you a full report of this war movie we made, it's wicked.
Todays music: Blue Cheer - Hello Tokyo, Bye Bye Osaka: Live in Japan 1999
# posted by The Prisoner | 8:52 PM |


Wednesday, March 01, 2006
Another Shoot, more bleedin' editing.
So i didn't even have to be there, i'm the editor, my job is yet to come, but still i went on the train to dover and stood about in the rain and the cold (oh god, the cold)watching movie magic happen. This one's gonna be great, we've got smaoke and fake blood and everything! what more could you want?
Let me explain, for some reason all film students think alike, it's probably because, we all watch the same 'non-mainstream' movies.
As such almost every film that gets made here is either about,
1. drugs
2. deep psychological stuff
3. both
this is all fine when made by pros, memento, the machinist etc. are great, but students are never any good at it and one gets bored of the same old shit over and over again.
however this time, something different is happening, cos Mike, our director had a truly awesome idea. We've made a bleedin' war movie on a student film budget, to accomodate this it only features one guy, doing apocalypse now style voice over but still, it's gonna fucking rock! have some pictures just to prove it
My Photobucket
I'm gonna have fun editing this.
todays t-shirt: I walk through the valley of the shadow of death, but i am not afraid cos i'm into DRAGONFORCE! (i'm not, i just like the t-shirt)
todays music: Porcupine Tree - Metanoia/Wilko Johnson - Back in The Night
# posted by The Prisoner | 3:46 PM |