Tuesday, January 24, 2006
Cathedral of depair
The prisoner's job, discussed further
The other day i mentioned to my editing tutor (northern irishman by the name of eddie, always reminds me of the frontman from Therapy?) that i had found myself a job finally. He asked me where, i informed him it was a cinema back home (i commute for 45 minutes on the train to Canterbury everyday)
"a multiplex?" said he,
"yep"
"Ah," he stated sadly, "they're soulless places."
He still thinks very fondly of his time as a projectionist in some art house cinema, about as far away from being a Team Member tearing tickets at Cineworld as you can be and still be in the same industry. Now every time i go back to work i think of Eddie's three word assesment and come to the conclusion that it is precisely accurate.
hardly any of the regular staff have been working there more than a year, people are already asking me how long i plan to hang around and two workers have quit since i started. Matt's older brother Kev, who has been there three years is the longest serving member of staff i can find.
Must be a pretty shitty place to work eh? well no, thats the odd thing. It's not too much hard work compared to say, a job in a bar or restaurant, or McDonalds (shudder).
I think that may be the key to my job satisfaction (in manner if speaking) my work at Gilligham FC was far more boring, and my summer Jobs with Beck and Pollitzer were much harder work. This job couldnt hope to compare to either of those when it comes to shittyness. The whiney buggers working at cineworld don't know they're born. Yet there is a pall of depression hanging over the place and it gets you after a while, the place isnt just soulless, eventually it's soul destroying. It's alarming to think i'm probably going to be here at least until i've finished uni, and by then i'll probably be one of the longest serving members of staff.
todays music: Home from Home - The Yo-Yo's
all these blogs now go up on
my myspace
as well
# posted by The Prisoner | 3:27 PM |


Friday, January 20, 2006
Holy Gezorgenplatz! look at that!!!
the prisoner gets a new movie delivered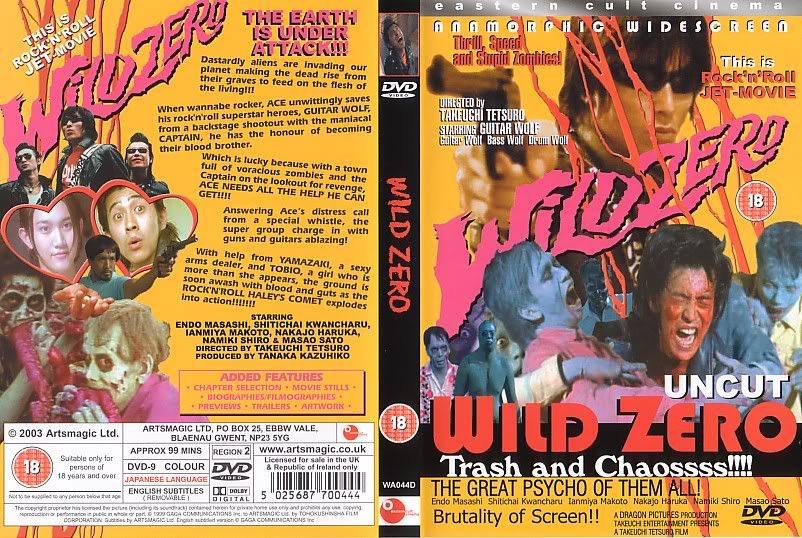 Imagine my surprise when that arrived on my door Wednesday morning. One part of my Guitar Wolf starter pack. this is the movie they made in 2000. featuring themselves as a rock band (a huge amount of acting required there) who save the world from Zombies and UFO's with the power of ROCK N ROLL!!!!
My ultimate movie basically. and just look at that cover, look at it! There's so much going on there, i'm particularly fond of the bad english subtitles.
"Thrill, Speed and Stupid Zombies"
"This is Rock n Roll Jet Movie"
"Thrash and Chaossss"
"Brutality of Screen"
etc. etc.
this movie is great fun because it is so so very dumb, i'd recommend it to anyone and everyone.
also on the same day i got two albums by the aforementioned band, i have only listened to jet generation so far, just to confirm rumours that it's the loudest album ever recorded. i think that may well be the case, the only time my ears have rung more ferociously was after my first motorhead gig, and this is a mutherfuckin' CD!
incidentally this post is also going up on my myspace blog
Linky
todays music: Jet Generation - Guitar Wolf
todays t-shirt: i smile because i have no idea whats going on
# posted by The Prisoner | 9:56 AM |


Friday, January 06, 2006
photos
the prisoner's new camera is put through its paces
as usual, click the thumbnail for bigger version of said picture.
Firstly,
NEW YEARS EVE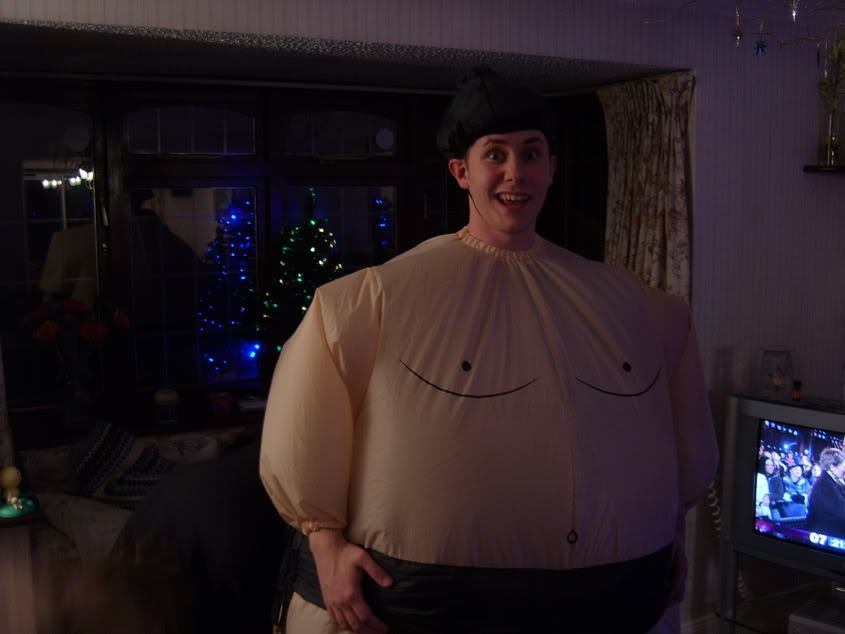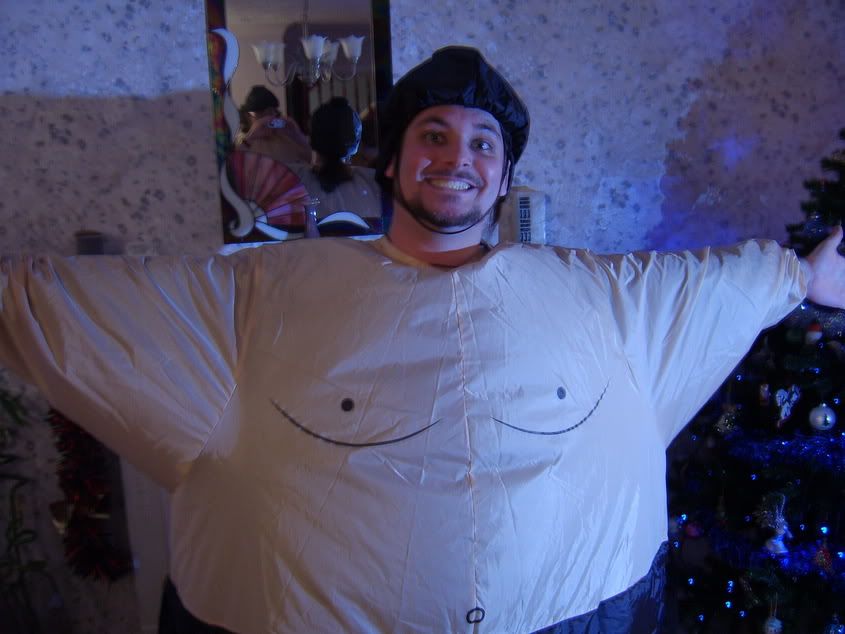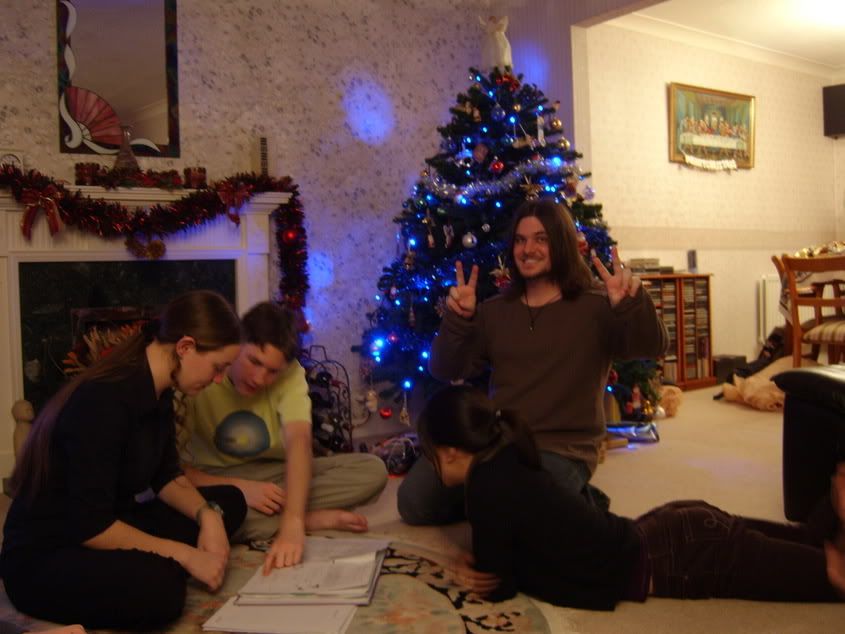 Simon and Dave in sumo guise, ingenious.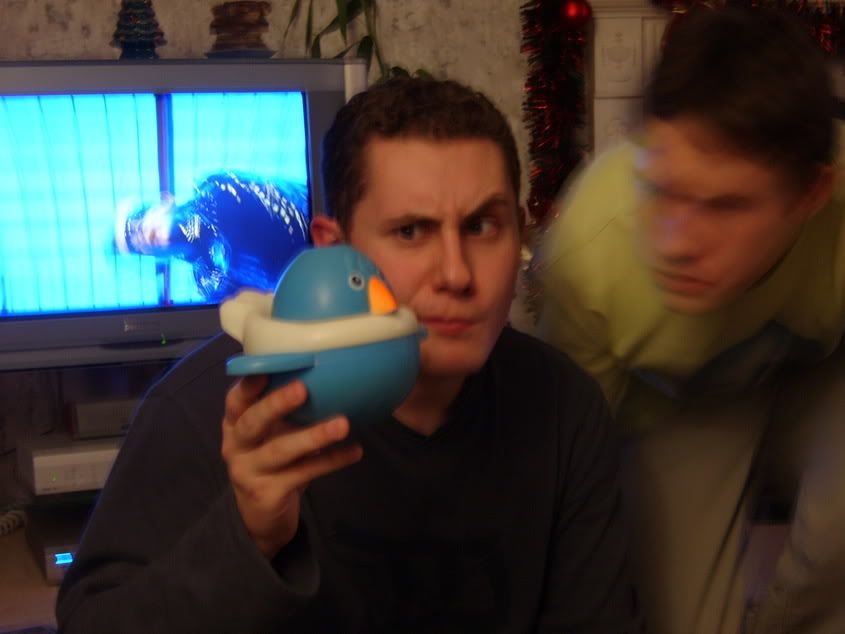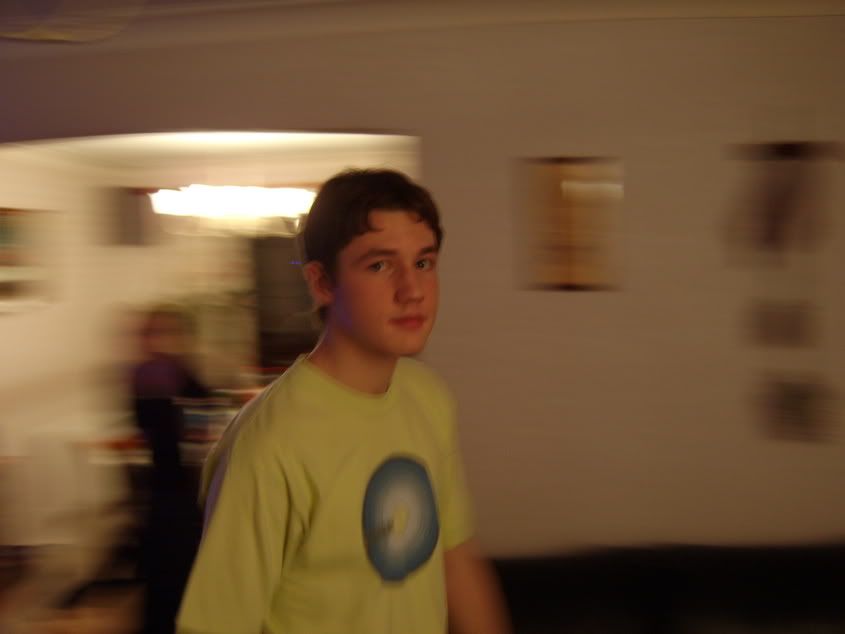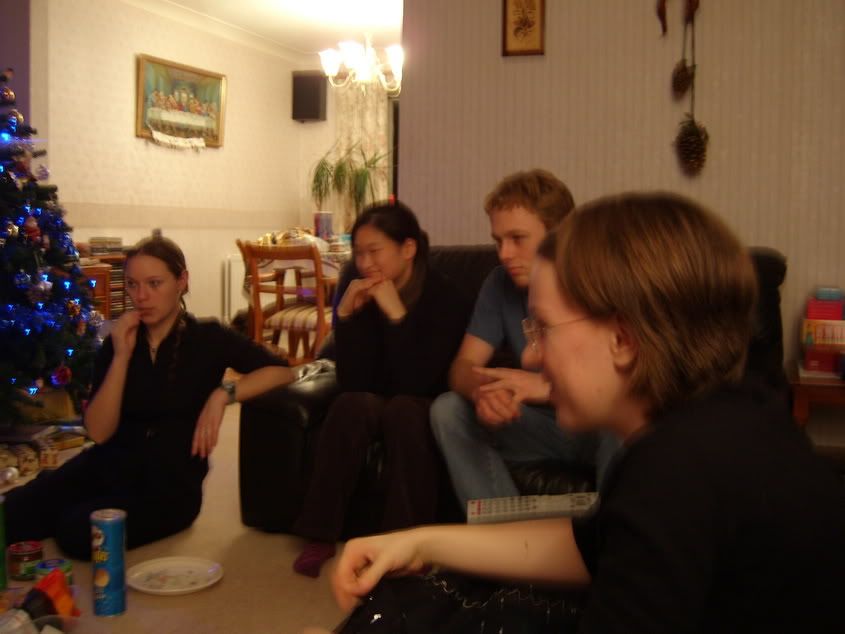 A weird plastic bird, and Mike moving AT SPEED.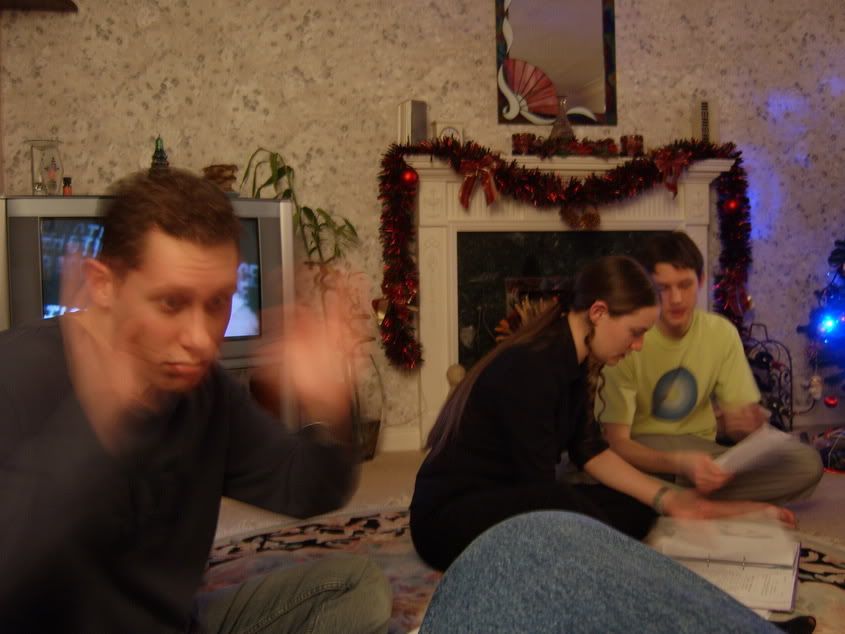 Simon in mid-bluster
Snow and Xmas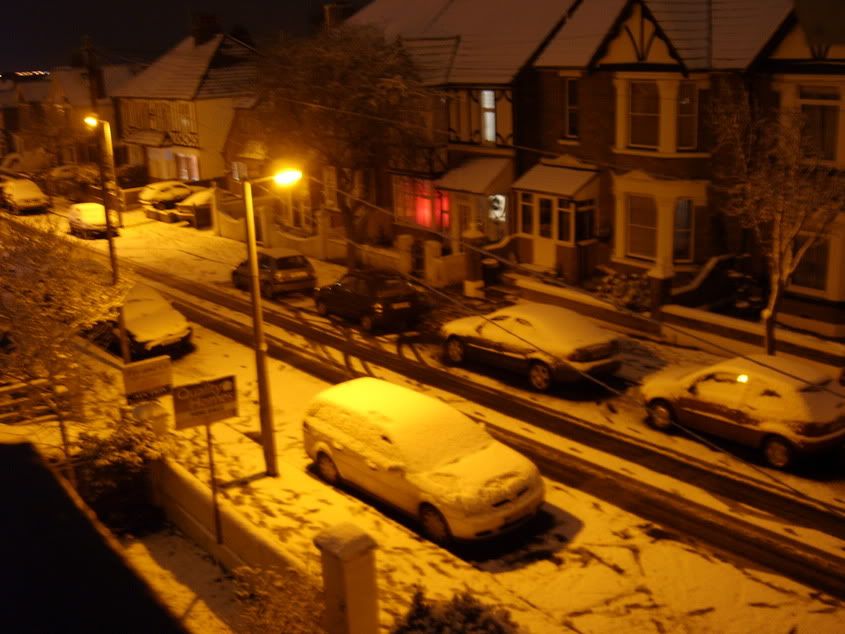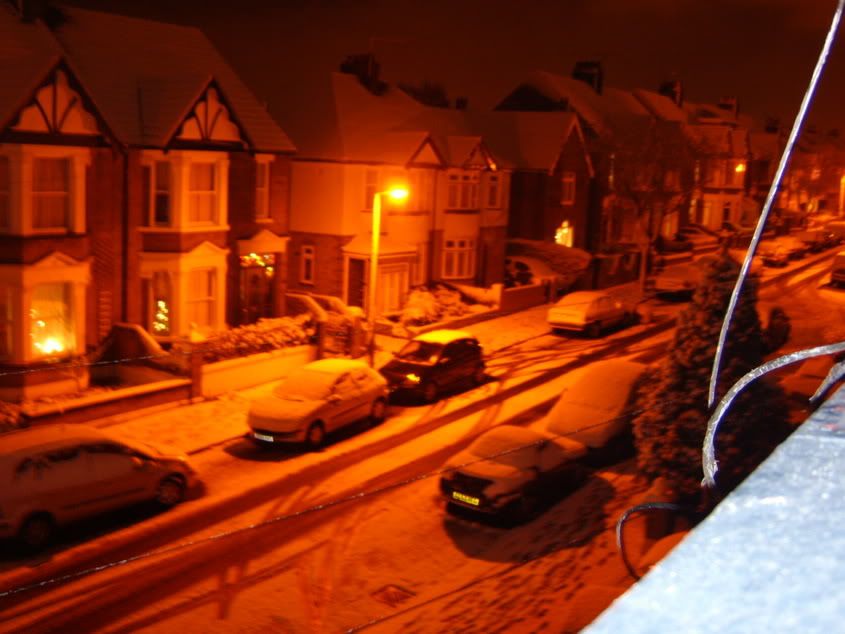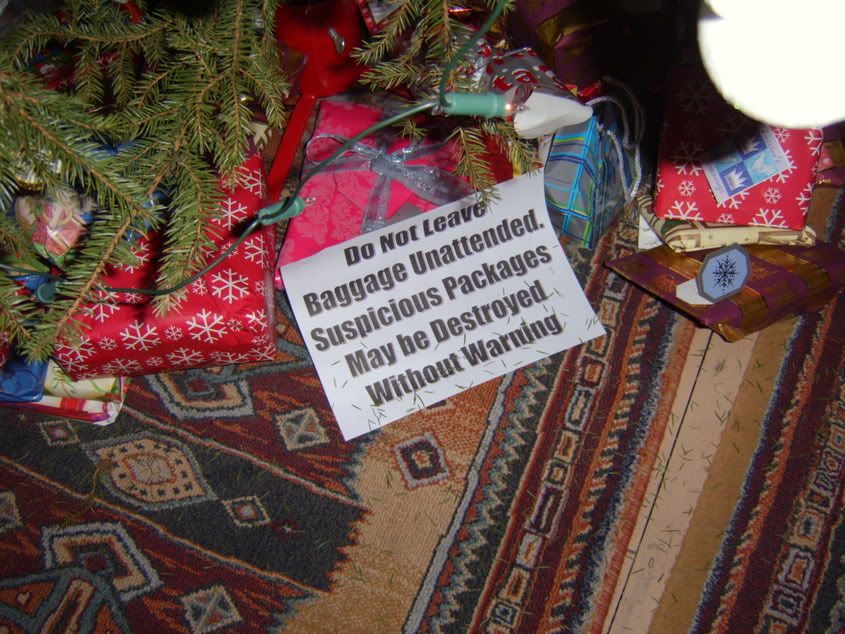 Playing with colour filters (the really orange one is unchanged). plus genuine note left under our xmas tree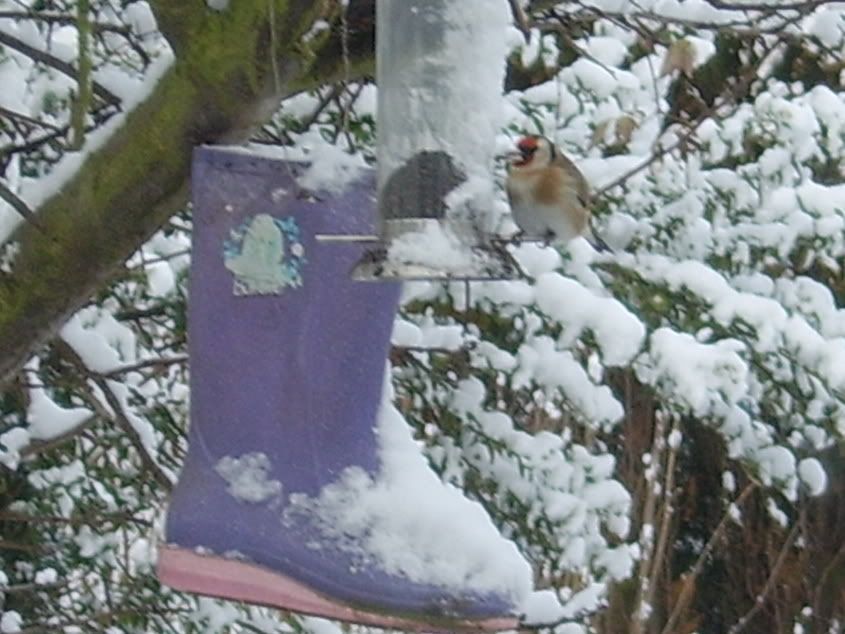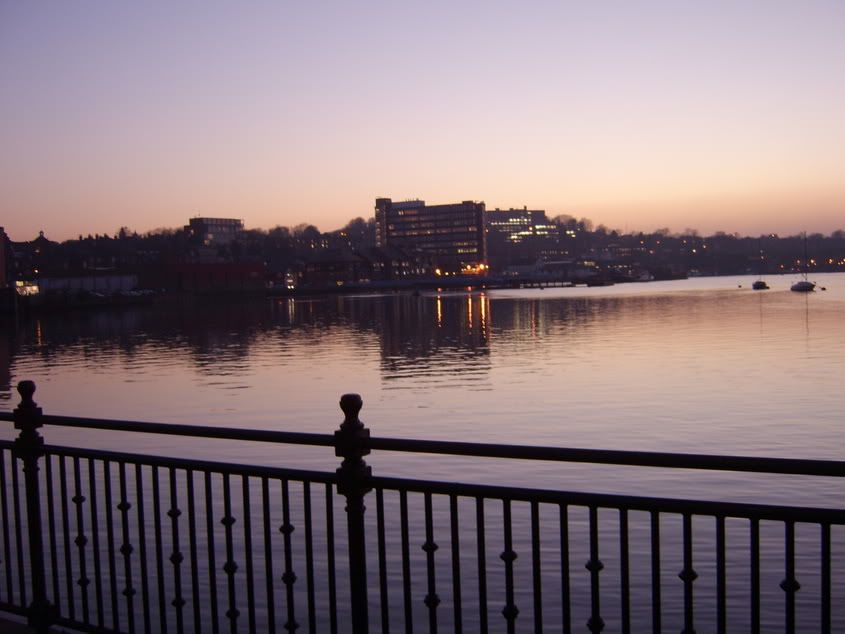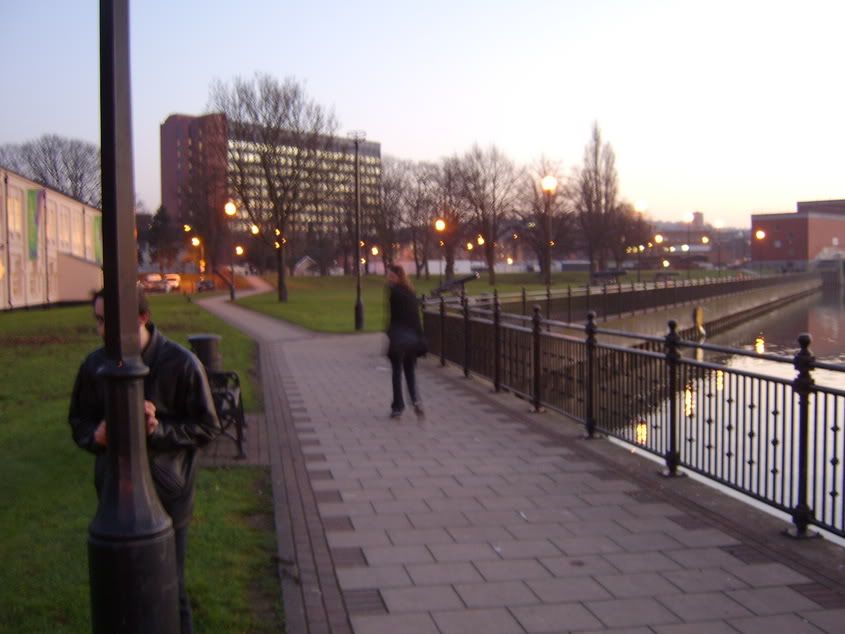 A Goldfinch in my back garden, the River Medway looki rather nice for a change, and Dan hiding behind a lamppost for undisclosed reasons.
# posted by The Prisoner | 3:50 PM |


Misc
The prisoner spends much time away from the PC, and lives a little, now hes back to share it with all of you
HAPPY NEW YEAR!
Since I last posted Ive seen so many things and done so many things and gone to myself, 'I must blog this' and then never got to the computer. I have now forgotten half this cool stuff. But I will remember what I can.
Work
Last time I did a shift (Monday? I cant quite remember for reasons that will become clear) one of my co-workers threw a plastic booster seat down from the back of the screen, I was sweeping in a row near the front with my eyes to the floor. I stepped forward into the path of said seat and then the world exploded. I am fine but it hurt like a motherfucker and I have a huge bump on the side of my head. I must steer clear of Sarah in the future before she comes after me to finish the job.
I have now grown to hate pretty much all of my customers. I always had an inkling that Medway was the arse end of the gene pool but I never had to converse regularly with Joe Public before. Medway is full to the brim with really stupid people, as in grown people who require reminding which side is their left and which their right (a worryingly large amount). Or who do not know the word for the little clips of other films before the main one (thats called a 'trailer'), the woman in question came out and complained because her film wasnt on, 'its just all these clips'. It is because of people like this that none of us can rip tickets on the barrier for any length of time because its that sorry individual who has to answer all of the stupid questions and is slowly driven mad as a result.
A few shifts back I did a closing shift. The actual finish time varies depending what films are on but this particular night I got out at half past midnight to an empty car park, with my car right at the other end, and a bird singing, in the middle of the night. This made everything seem really weird, or perhaps that was just the blow to the head. Anyway, I tried whistling back to the bird, but I think I scared it off, my lips were rather dry.
Music
Ordered an out of print porcupine tree album from ebay. And have not stopped listening since, a good deal of the songs are present on a live album Dan copied for me but the studio versions are really something, and
four chords that made a million
could be one of my new favorites. At the same time I got a Therapy? Promo poster for Infernal Love. I had nowhere to put it except right next to my bed. It's quite unsettling to wake up an discover an out of focus Irishman sporting a fake moustaches staring at you with a raised eyebrow but I expect I will acclimatise myself to it.
Christmas was ok, I went back to work at 4pm on boxing day so if anything it was brief this year, highlight in terms of presents was my flashy digital camera. Up until now I've been borrowing my Mums, next post expect many many photos. Particularly of News Years Eve (lets say sumo wrestler outfits and leave it at that for the moment, I have to get you all coming back).
Till I think of something else…
TTFN
Todays t-shirt: I dont get out of bed for less than a Grand.
Todays music: Porcupine Tree Four Chords that Made A Million
# posted by The Prisoner | 3:42 PM |