SNOW
rock n roll! yesterday it snowed like a bastard after trying all week.
i have pictures to prove it
Rob wishes the travellers of medway well in snow form
socially responsible graffiti.
sibling rivaly in snowball fight form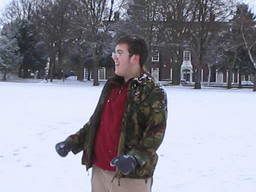 Rob mocks his vanquished opponent, seconds before....
THWACK! the horror....the horror....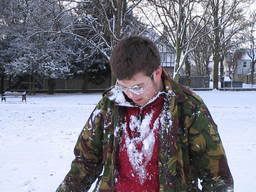 and in other news, i did a few quizes again, yay
You Belong in 1964





1964






If you scored...

1950 - 1959: You're fun loving, romantic, and more than a little innocent. See you at the drive in!

1960 - 1969: You are a free spirit with a huge heart. Love, peace, and happiness rule - oh, and drugs too.

1970 - 1979: Bold and brash, you take life by the horns. Whether you're partying or protesting, you give it your all!

1980 - 1989: Wild, over the top, and just a little bit cheesy. You're colorful at night - and successful during the day.

1990 - 1999: With you anything goes! You're grunge one day, ghetto fabulous the next. It's all good!

You are
Whu?
Which Famous Homosexual Are You?
Brought to you by Rum and Monkey
i say again, whu?
Which Survivor of the Impending Nuclear Apocalypse Are You?
A Rum and Monkey joint.
Morpheus
?? Which Of The Greek Gods Are You ??
brought to you by
Quizilla
i think that'll do
todays music: upc Downc-Shallows
todays t-shirt
# posted by The Prisoner | 2:28 PM |