Excess
The prisoner nurses a hangover, and posts pictures of next door's cat.
eye'sdriedtighgottagetmyselftogetherneedakickstartcocktailtenpercentcoffewitha
highrisefamilysizeguarranteedtocatonisethelittlebitofbraini'vegothangingonfrom
lastnight.
i'm very hung over. *moans*
Tetley the ninja kitten visited our back garden again this morning and i took the opportunity to snap the little bugger in action, click the thumbnails for biggy versions.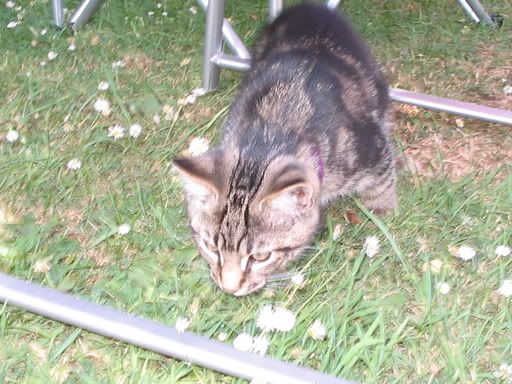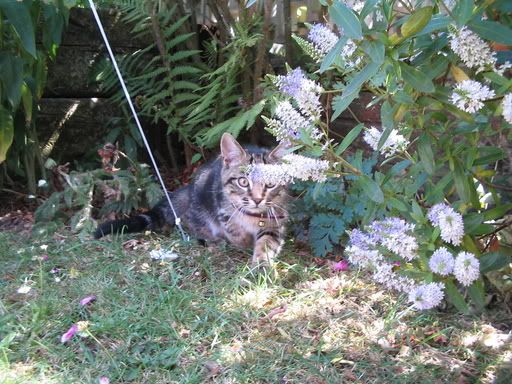 the mighty hunter stalks his prey across the, er, back garden. He was stalking bees until one stung him. silly bugger.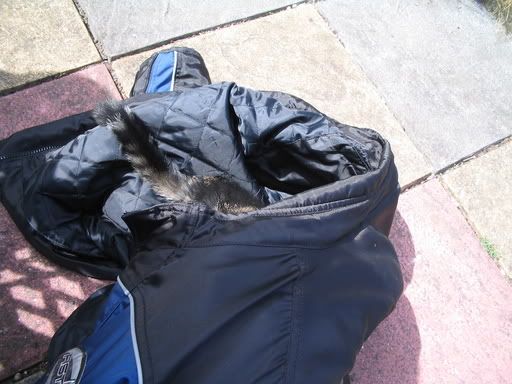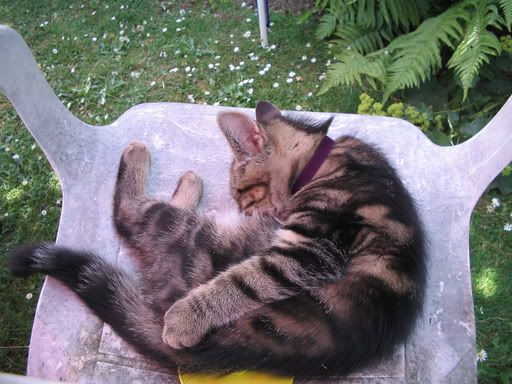 Ninja kitten at rest, on a chair and inside my dad's bike jacket.
he also took a shine to Dad's crash helmet, he sat there with his head stuck inside through the visor quite happily but i didn't get a shot of that.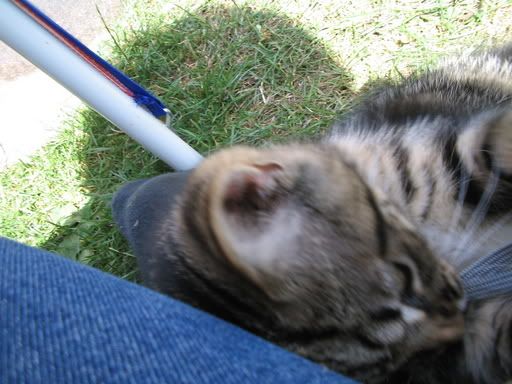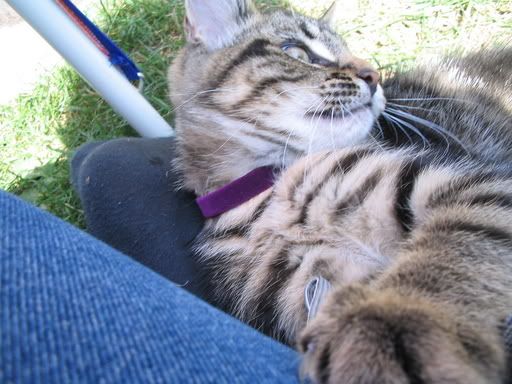 having Spied my attempts to document his ninja black-ops, the master of stealth proceeded to attempt to destroy the evidence of his passing, he has seized the strap of the camera and is attempting to wrest it from my grasp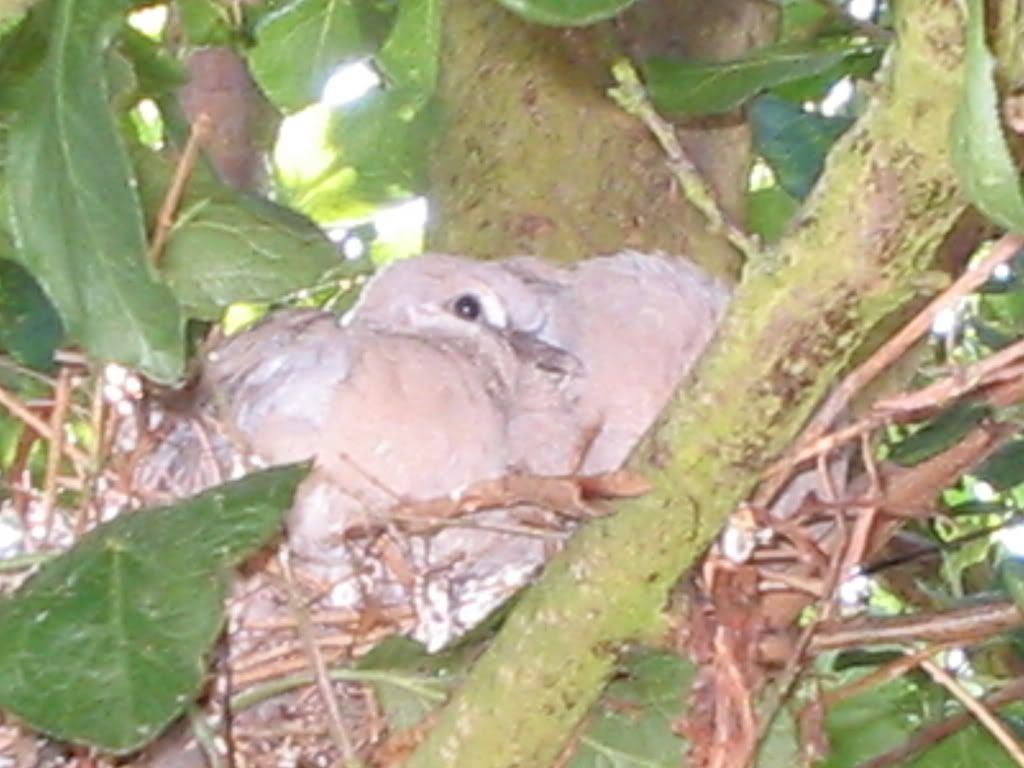 His prey, the little doves in the tree, who fortunately now possess the power of flight and have escaped his deadly ninja clutches.
Activity
The prisoner is still unemplyed and poor, but has found something to do!
motormouth's friend James has written a script, which they plan on shooting this week, and i have been drafted in to help, should be fun, all that needs doing now is finding some actors, and a location. hmmm, this could be trickier than i thought.
todays music: Ginger (acoustic) - c-c-c-c-c-caffeine bomb
todays t-shirt
# posted by The Prisoner | 1:34 PM |